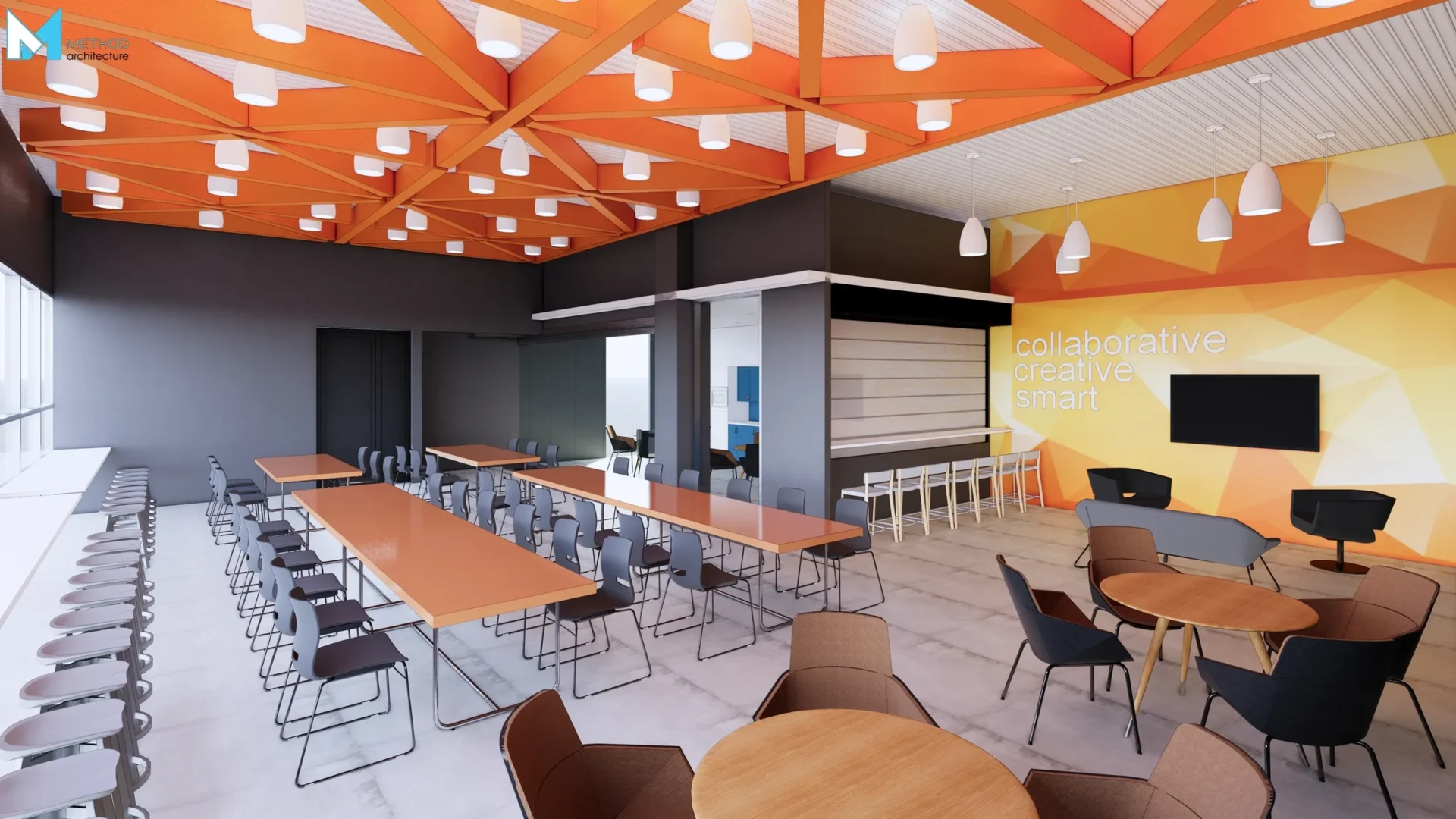 Infinity MEP was engaged to provide design engineering services to build-out the WGA office space located in the Woodlake Office Park. The scope of the interior renovations was inclusive of open office concepts in designated areas, some enclosed offices and huddle rooms, new executive offices, a new shower & restroom facility, conference rooms and a break room.
The first phase of this project required the demolition of the existing office layout. The demolition of walls required the team to coordinate with the architecture firm and asbestos consultant to ensure that an accurate asbestos survey was completed and that results were accounted for when beginning design. As with every renovation project, it was critical for our team to assess the existing conditions following demolition so that we could accurately document and gather a thorough image of what actions on our part need to be taken to bring the end-user and architect vision to life.
The mechanical systems for the office included HVAC systems with FCUs, trunk ductwork, and terminal units, fans, DX equipment, and controls. Electrical systems incorporated normal power, circuiting, and powering of the lighting system. Plumbing design was inclusive of hot and cold water piping, sanitary, vent and water heaters to accommodate the office users.
The team was also engaged to provide support through the Construction Administration phase. Our CA process involves prompt responses to RFIs, shop drawing reviews and coordination with the general contractor, architect, and end-user. We were pleased to be a part of a "collaborative, creative and smart" workspace that will serve WGA and their clients for years to come.
*Renderings courtesy of Method Architecture