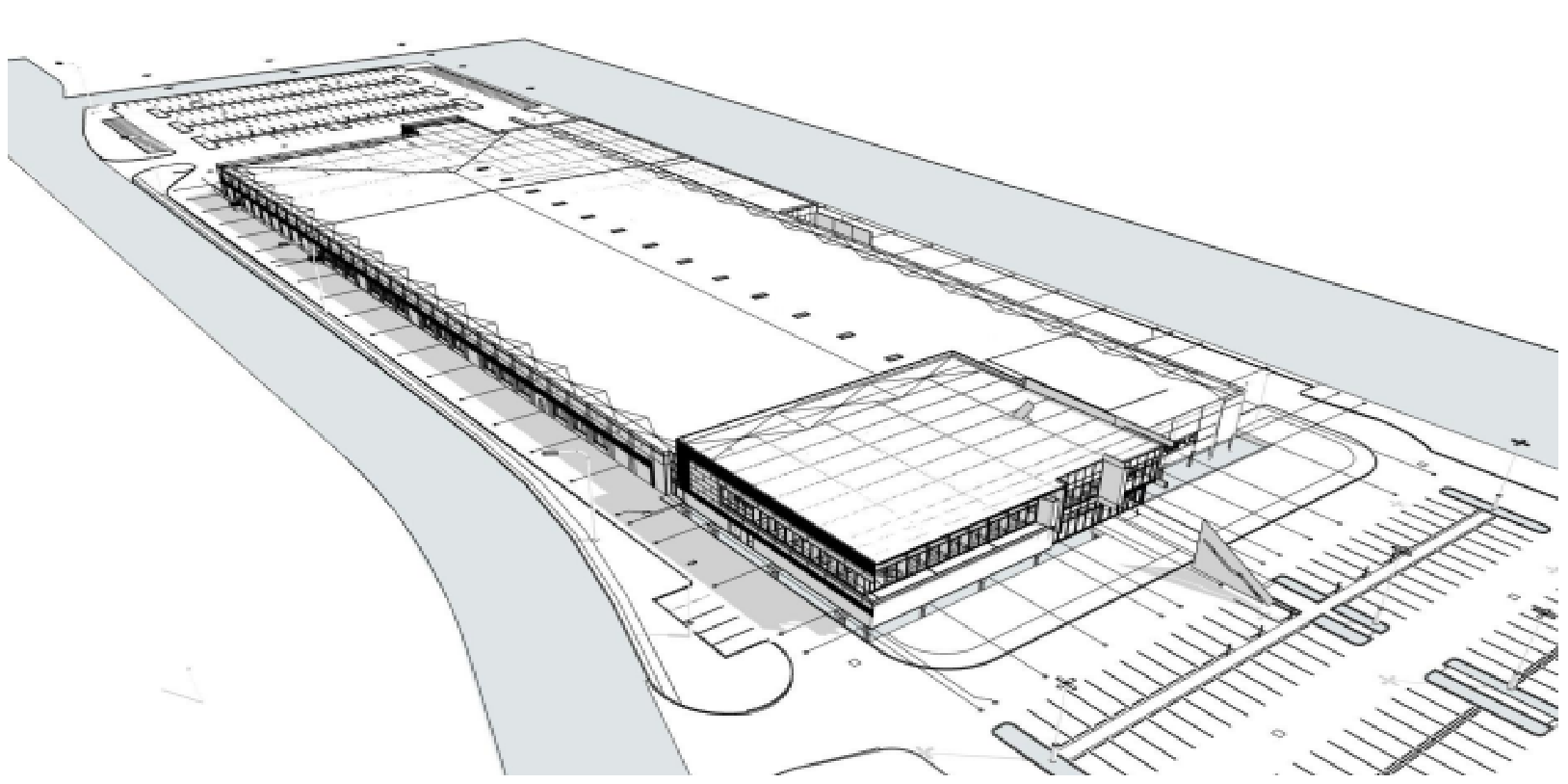 Our team was engaged to provide MEP and Technology Design for the largest custom screen printing and embroidery company in Texas. Constructed in the building were production areas for 30x hydraulic presses and ten electric dryers, high-pile inventory space, office space, an embroidery area, and the receiving, prep, finishing and shipping areas.
Given the high quantity of different production equipment, one of the challenges we faced was coordinating and timing utility connections for each one. In order to limit the cost impact, we limited the use of the sand oil separator to only what was required to be in compliance with local regulations.
Not having any early release packages, we were still successful coordinating so diligently with Vaugh Construction regarding lead times, making sure the equipment was available.
Coordinating with both the Architect and the GC, we maximized use of HVLS fans throughout the production area. Utilizing the additional air distribution provided by the HVLS fans, we were able to reduce the number of roof top air handling units servicing the production area while still maintaining the desired comfort levels.

CLIENT: CC Creations

ARCHITECT: Energy Architecture

SIZE: 219,000 SF

HIGHLIGHTS:
Two 100 HP Air compressors
Sand- oil separation system
Fully air-conditioned facility
Chilled water system, served by two (2) 185-ton air-cooled chillers.