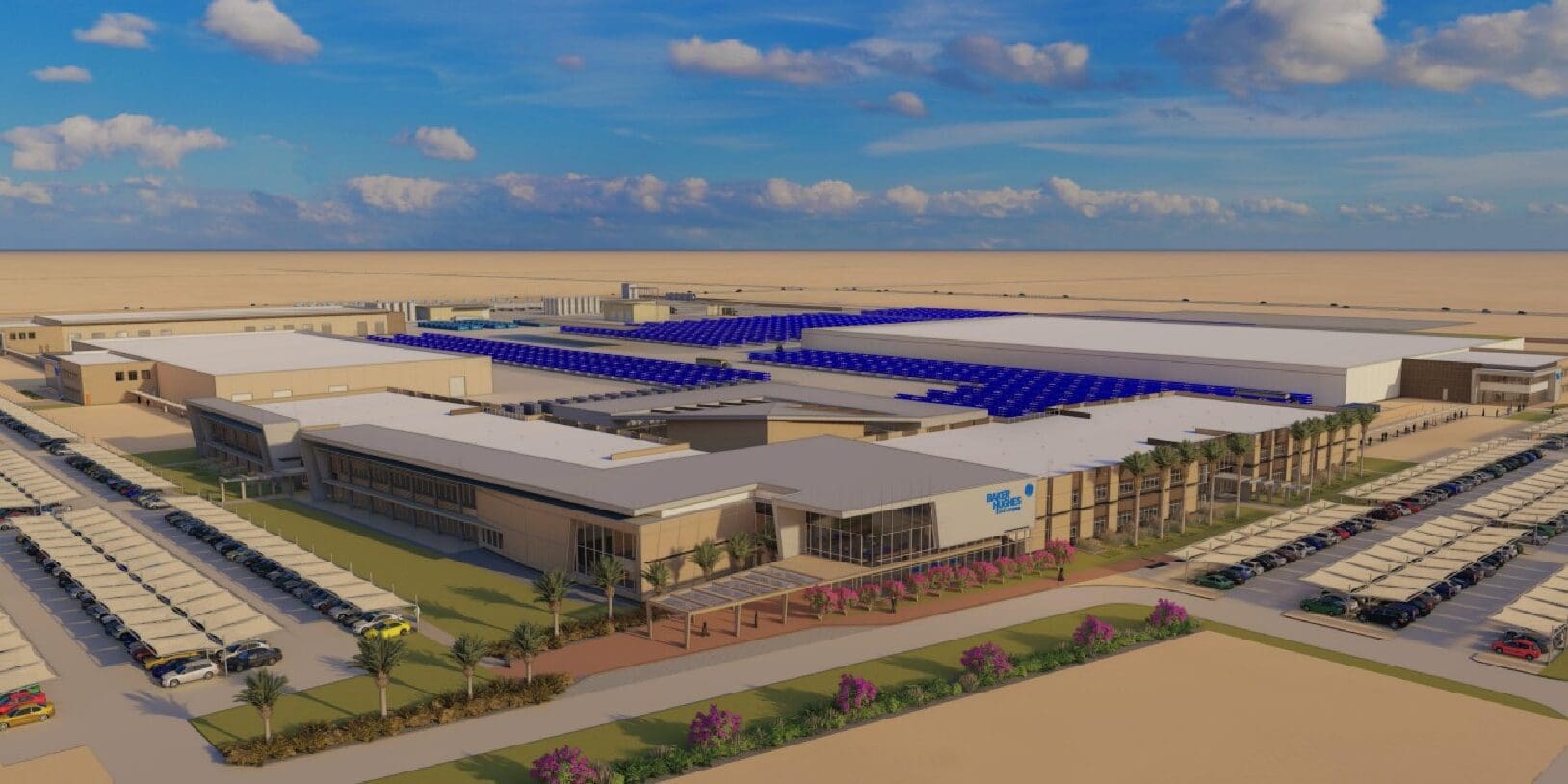 Our team was engaged to work alongside Energy Architecture on the Baker Hughes Saudi King Salam Energy Park "Spark" project. The first phase of the three-phase project is comprised of general manufacturing, industrial facilities, a dry part area, a Saudi Aramco well-drilling and maintenance area, and a specialized training zone for 10 centers. Our team was contracted to provide mechanical, electrical, and plumbing design for a two-story office and AMO facility.
The design scope was inclusive of chillers, pumps, AHUs, RTUs, electrical gear, generators, fire water and domestic water tanks, water heaters, DX FCUs, chilled water riser, and routing of ductwork and piping. The mechanical team incorporated high efficiency MERV 13 filters into the design as well as smart metering devices for the building systems.
The entire office building and AMO facility were designed to meet Baker Hughes, GE internal design standards. The team works stringently to ensure that our clients receive the highest standard of service taking regional and geographical differences into mind when providing our designs. Coordination with the architect and owner was critical to the success of the project moving forward on schedule and on budget.
CLIENT: Baker Hughes

ARCHITECT: Energy Architecture

SIZE: 300,000 SF

HIGHLIGHTS:
International Coordination
Manufacturing
Commercial Office