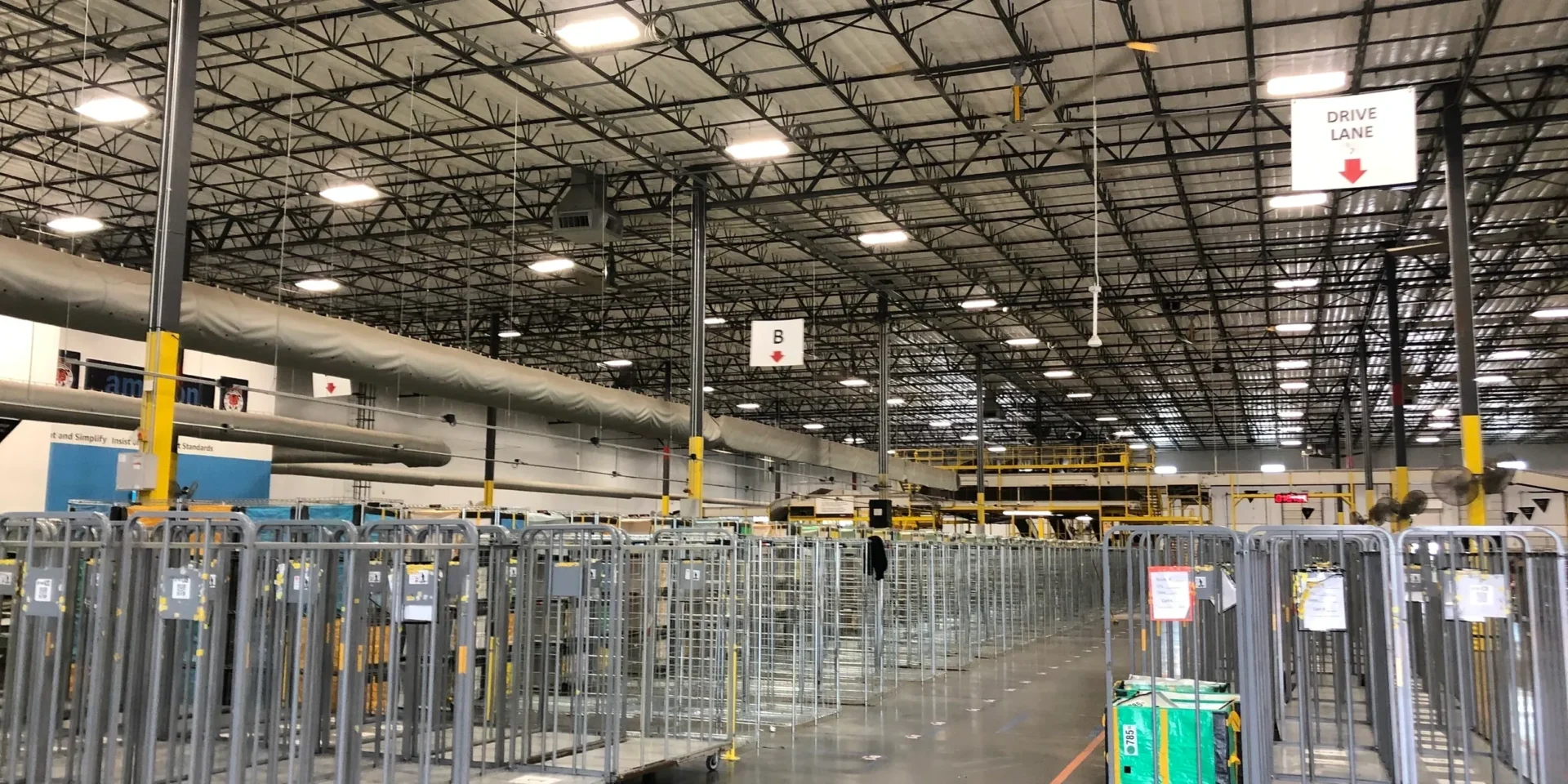 The warehouse off Gessner road in Houston, Texas serves as a base for Amazon's Flex program which allows drivers to set their own schedule and make deliveries in their own vehicles. Our team was engaged to provide mechanical, electrical, plumbing, structural designs to upgrade the facility to the DHO1 US Amazon Facility Upgrade standards.
The addition of air-conditioning into the warehouse space required close coordination between our mechanical and structural teams to ensure that the appropriate measures were taken to support the design for 12, 20 Ton Rooftop Units for cooling. Our structural team designed for strengthened steel bar joists and joist girders to support the new equipment. Infinity MEP relocated three High-Volume Low-Speed (HVLS) fans throughout the space to assure airflow coverage while maintaining the Amazon cooling and heating load requirements and a set temperature of 78 degrees Fahrenheit. The new insulation was designed to meet IECC requirement for air-conditioned warehouses. The electrical and plumbing scope involved providing powering and gas supply to the new equipment. A full coordination effort was made by all four specialization teams so that we could present the client with fully integrated designs.
The team was challenged by an expedited design schedule and continuing work amid the COVID-19 outbreak. At Infinity MEP, we prioritize our projects and clients while maintaining health and safety standards so that our clients can rely on us to provide the same level of service under the pressures of varying circumstances. We are excited to be able to be a part of helping Amazon employ and serve Houston.